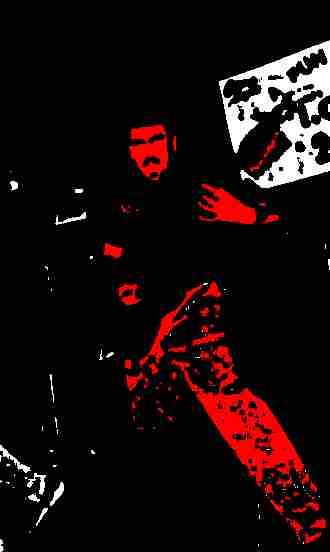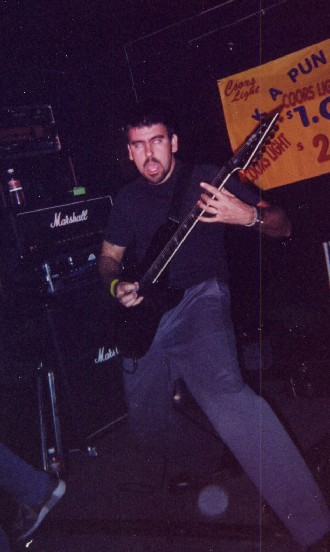 Adam Cogswell(guitar)
Adam started his musical journey of Mayhem in 1994
when he got his first
guitar. he ripped it up in guitar lessons for a
year and a half, and then
journeyed on to a hardcore band called Brave. They
were together for a year
playing one house party. After a member change they
formed another hardcore
band called None Less Worthy. This band also did a
huge tour of one New
Years Eve party. Then Adam went on Hiatus for a
year to rest from the trying
times of these two shows. Then getting back
together with the drummer of
NLW, they started the metal hardcore mayhem of
Acclamation of Bonds, stealing
their name from an Emperor song. They played quite
a few shows of Arizona
and played a show in Tucson with Papa Roach throwing
Cd's at them. After
broing out with Papa Roach, the band took a turn for
the worse and came to a
mutual agreement that Larry and Rob did not like
each other. So, Rob was
removed from the band and shady Jeff joined the
band. One show with Shady
Jeff led to the end of the band. Then Adam took
another Hiatus from the
tough schedule of this hard driving band. Adam was
then asked by Larry from
his former band to play bass in Ashes to Angels.
For six months they played
shows all over AZ and played one world tour of Reno
with the crap band
Unconquered. Adam was then asked to play in
Coronach which Larry was trying
to fill in on bass as well. Adam took the offer and
Larry, like a baby, quit
the band and kicked Adam out of Ashes to Angels and
pissed in Adam's gas
tank. Now Adam is ripping it up with Coronach,
where he truly belongs,
and where his talent can be appreciated. SUCK IT
BAGBOY.